Digital door signs
In front of each conference room, digital door signs (VisDoor) are installed, which display the current meetings in a time-controlled manner. In addition, the visitors to the model
VisDoor BusinessLine
Already remotely informed by a light frame whether the room is free or occupied.
VisGuide software and VisDoor digital doorplates are designed to display greetings and information in all languages, including Chinese, Japanese, Russian, Arabic ...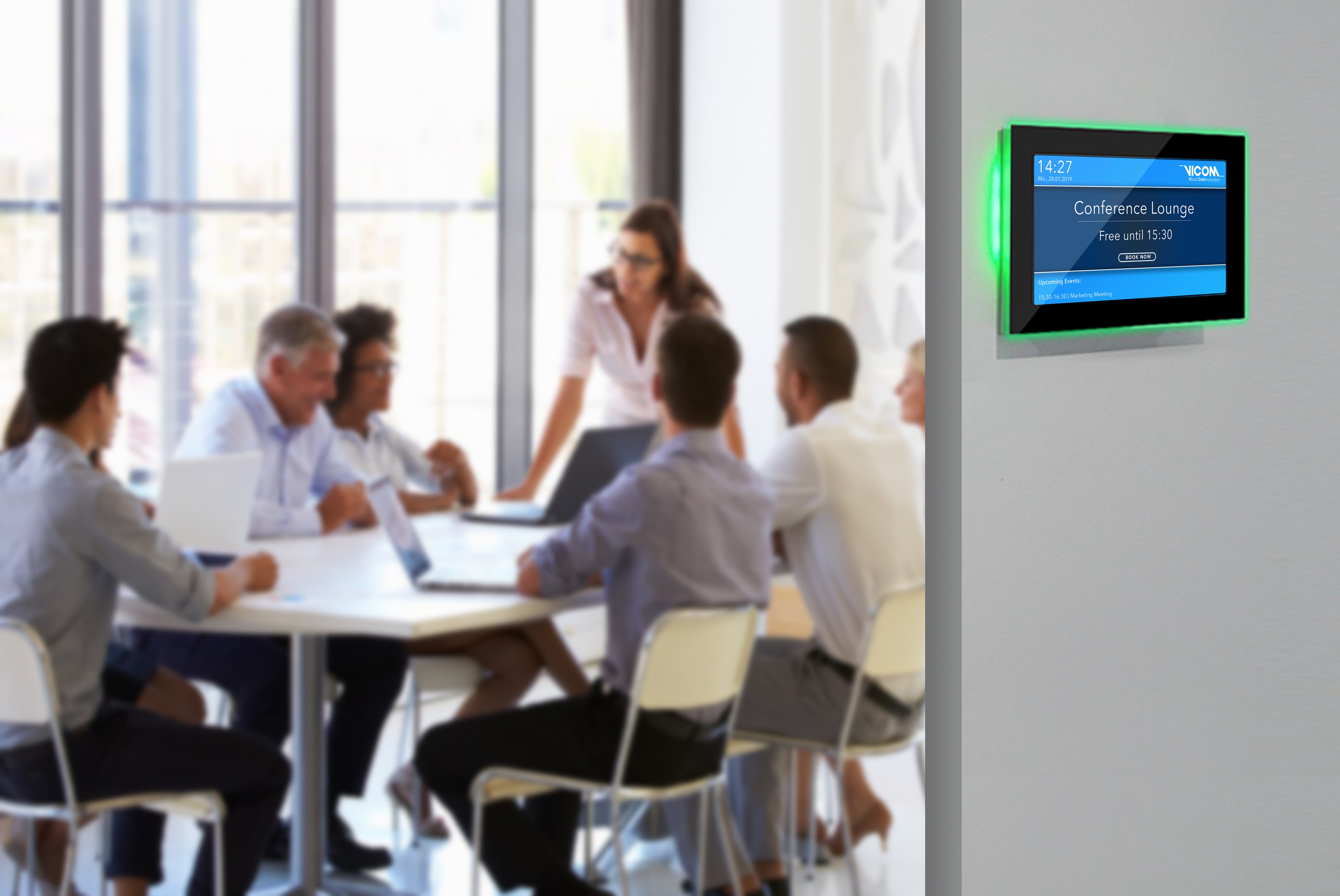 Zoom monitor in the lobby or in the entrance area
VisGuide offers one of the best GUI (graphical user interface) worldwide - whether for conference room booking, advertising or a simple welcome screen. All connected screens are constantly supplied with new content.
If a new event is booked spontaneously, the monitor contents are updated automatically.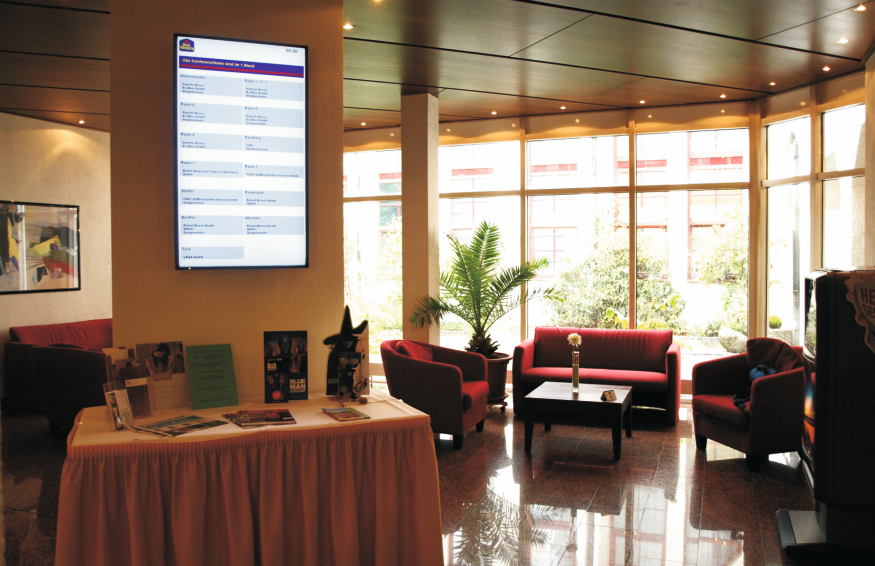 VisDoor - the choice is yours

Connection to external programs
Connection via MS Outlook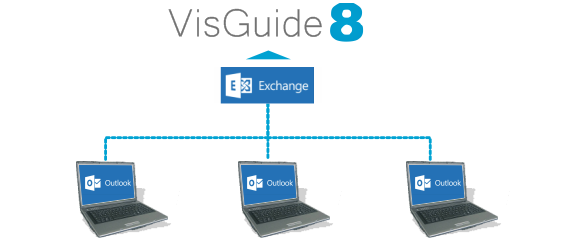 Connection via Lotus Notes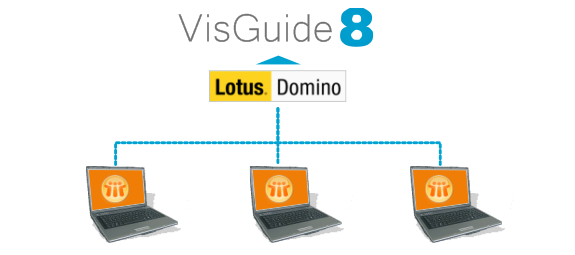 In large organizations, it is common today for sales representatives and clerks to post their numerous appointments via external programs. Thus, appointments, participating employees, external personnel and the premises are efficiently coordinated and booked via Microsoft Outlook (in connection with Exchange server) or via Lotus Notes. Blackberry bookings are also possible.
VisGuide Optionally has Exchange and Domino and other interfaces to communicate with external programs. At the same time, nothing changes in terms of the tried-and-tested way of working, as VisGuide independently takes over the bookings made from the Exchange server and asks the responsible employee additional wishes regarding catering, technical equipment and the design of the digital door signs.
The data transfer and booking processing functions similarly with Lotus Notes and the Domino server.

Downloads & contact
VisDoor PDF (DE) VisDoor PDF (EN)