Fire protection enclosures
VICOM develops and builds fire protection enclosures for projectors and monitors. They are mandatory in escape and rescue routes.

Especially for projectors, we have created an efficient way for the cooling needs. The housing is made of a non-combustible material with an easy-to-clean surface.

The shape and size of the case is individually tailored to the projector.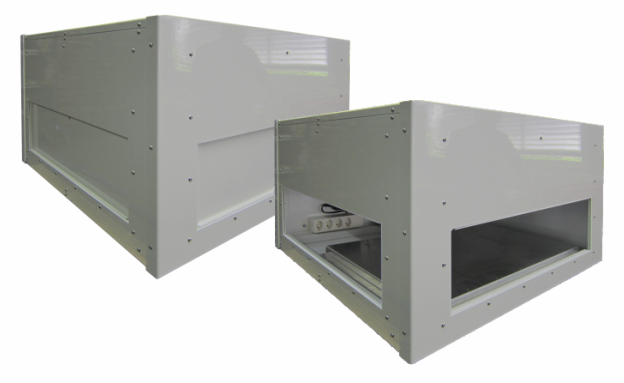 Downloads & contact