Soundproofing - we build individual solutions
It has always been a challenge to work with bright (and thus loud) devices in acoustically sensitive rooms. Those responsible for film, television, studio, theater, opera and conference room equipment are confronted daily with this problem.
VICOM has been developing and building soundproof enclosures, which are also called silencers or silent boxes, for more than 15 years according to customer requirements. The requirements are determined by the customer. We design and build the appropriate soundproof case, whereby no device is too big, too heavy or too loud for us.
Right in the picture see a soundproof housing, made for that Bolshoi Theater, Moscow.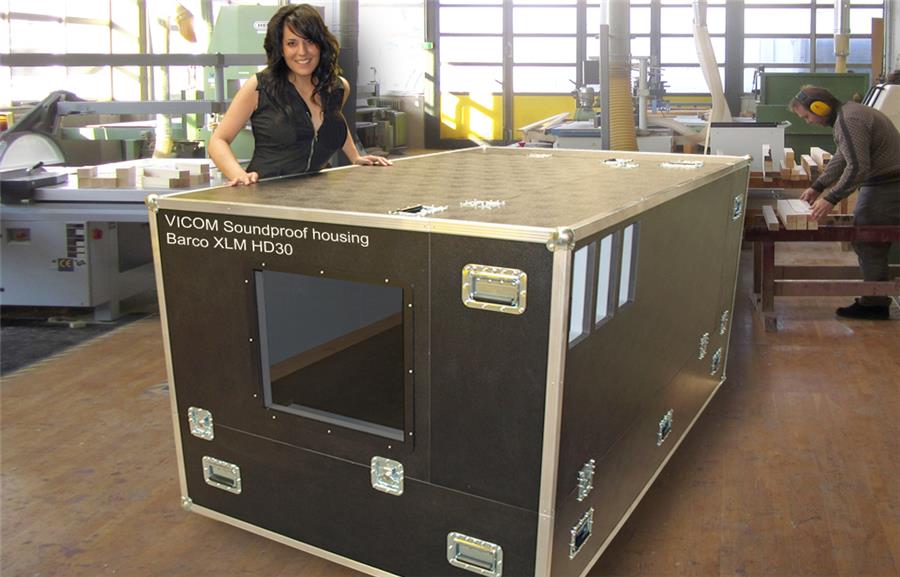 Acoustic Enclosure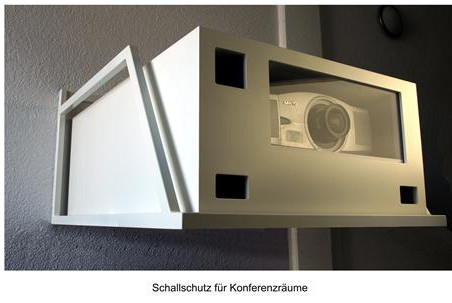 Experience and special knowledge in the field of sound insulation
In addition to the extreme noise insulation, the adequate ventilation of the projector is the most important criterion already in the design. That is why the airflow simulation is already performed on the monitor during CAD design. Then we manufacture the soundproof housing as a single piece according to customer requirements or as a small series.
The photo shows a CAD construction with air flow calculations.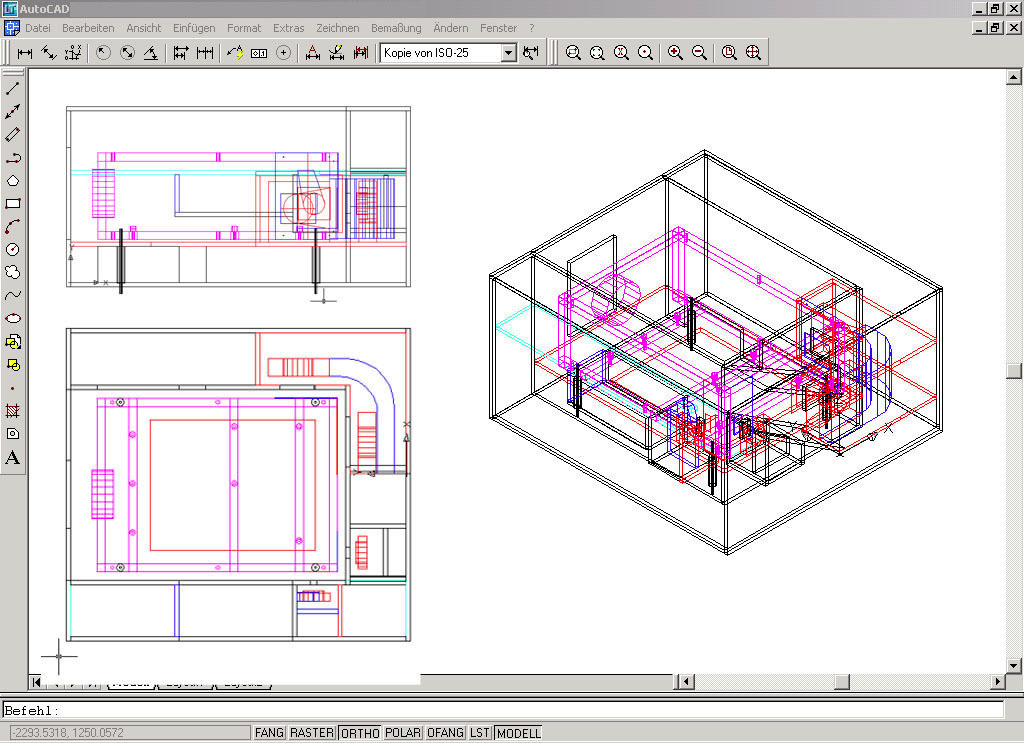 Features

Optional equipment
Protective flight case to carry the integrated soundproof housing
Flying eyes for the suspended use
Roll version with lockable brakes
Ceiling and wall bracket
Integrated blackshutter
Swiveling mirror
Externally accessible air filter
Adaptations for lifts
Coloring according to customer specifications (especially important for fixed installations)
The photo shows a CAD construction with air flow calculations.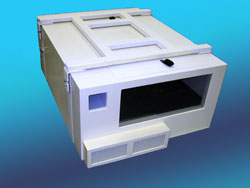 Serial Production
VICOM manufactures soundproof enclosures in series or as one-off production. It is important that the result of the sound insulation is optimal and that the housing integrates as well as possible into the room, or is designed to be robust for travel purposes.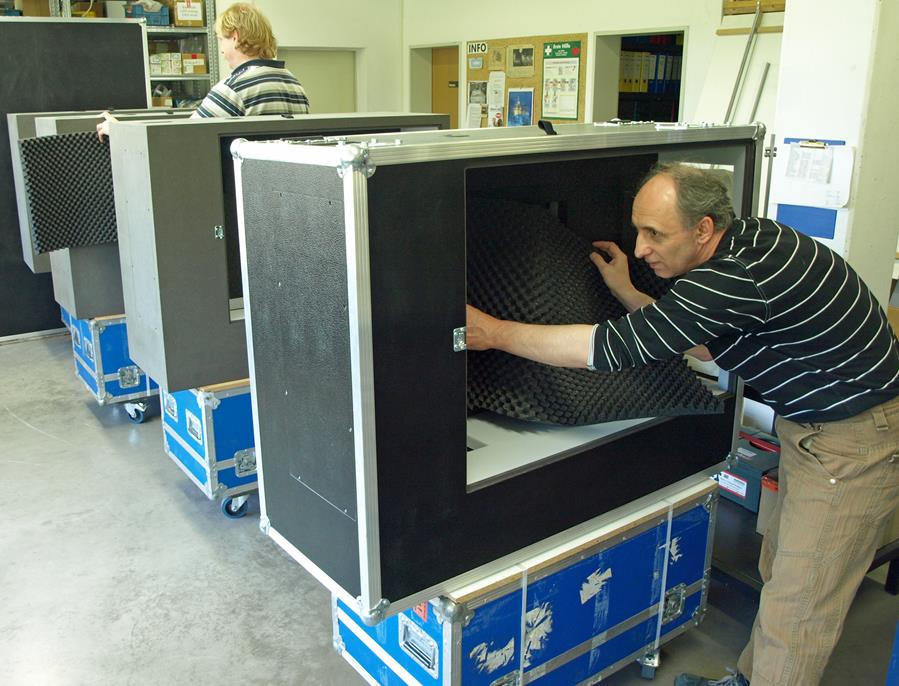 Areas of application
The use of our soundproofing technology has significantly reduced the noise level of this milling machine. We also develop solutions for other machines and noise centers. Please come to us with your needs.
For noisy machines, we design and build custom soundproof enclosures to significantly reduce noise levels. Here a very loud machine was successfully made quiet. In an assembly hall for medical products, she was extremely disturbed by her very dynamic beat sounds. First, the acoustic source had to be analyzed, then the sound enclosure could be designed and built. The impact sounds of this machine could be so greatly reduced, so that the operator can even work without hearing protection.
Recording studios need absolute peace of mind to properly assess sound and acoustics. Loud 19 "units which use their fans to produce a considerable noise level can be extremely sound-insulated with our know-how In the example on the left we made a" Green Hippo "inaudible (and it was really loud).

Downloads & contact
Soundprotect PDF (DE) Soundprotect PDF (EN)