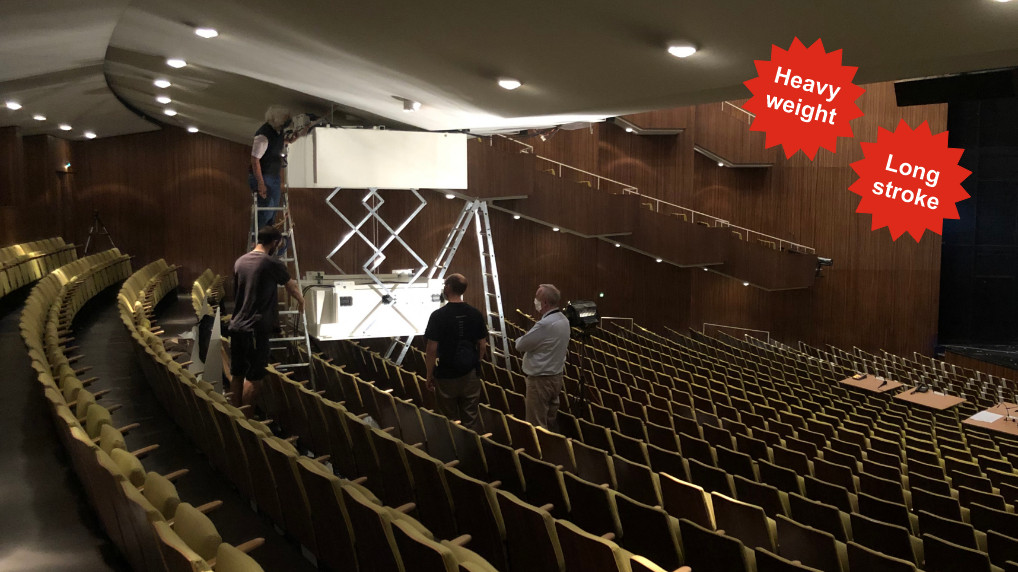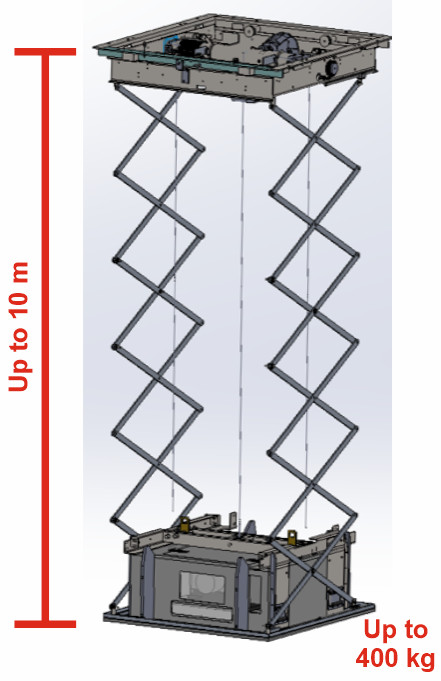 In professional applications today, high-intensity projectors are used exclusively with soundproof enclosures. VICOM offers an integrated concept with the combination of the LV-Lift and its soundproof enclosures.
This makes it possible for the first time to use high-power projectors in large-scale projects with virtually no noise. VICOM Soundproof Housings have been in production for 25 years and reduce the sound level of projectors to less than 30 dB. That is world class!
With the LV-Lift it is now possible to install an integrated, space-saving and practical solution without any problems. The projector including soundproof housing disappears into the ceiling. Easy access for maintenance and service is ensured by lowering the complete housing within a very short time.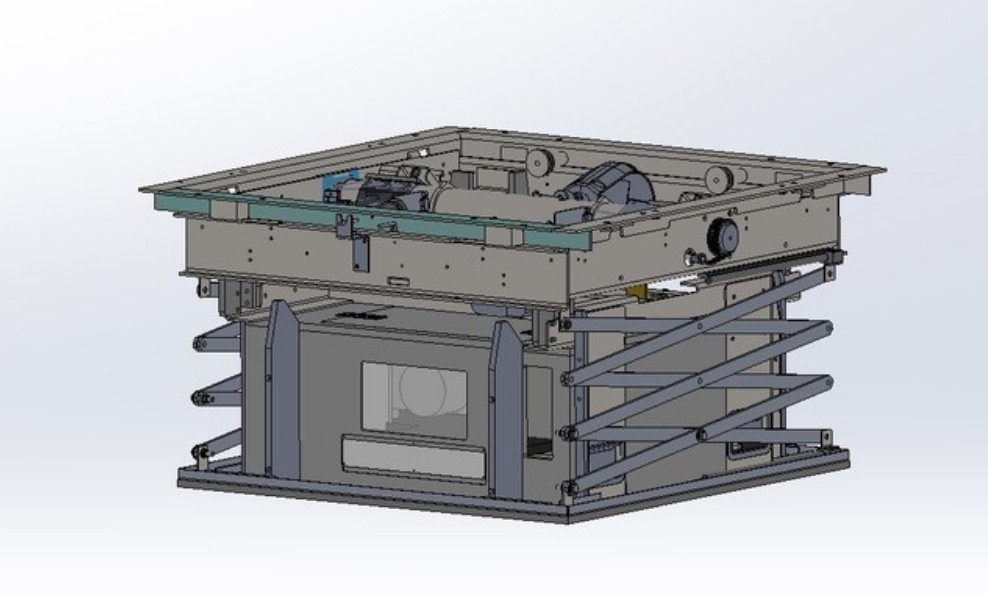 In the projection or working position, the projector projects. It is neatly guided with a special scissor mechanism. The exact height can be set precisely.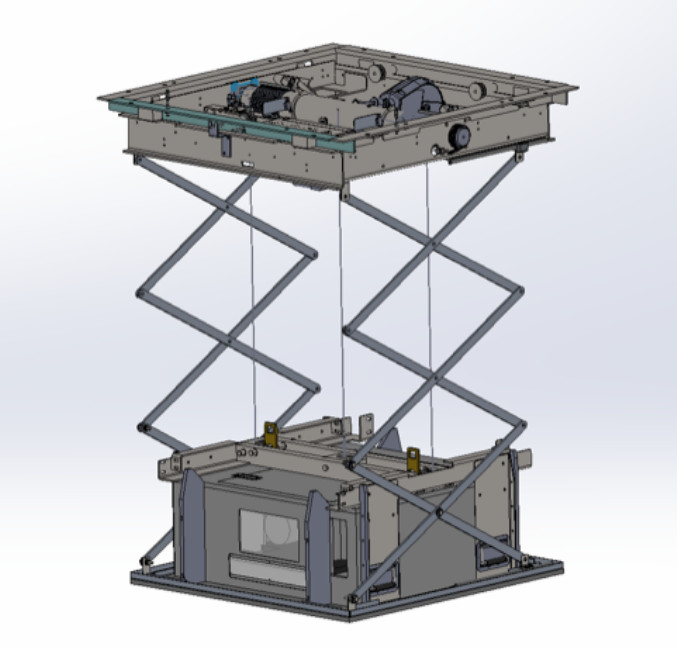 The lift remains in this position when not in use. It is just below the ceiling. In most cases, the park position is set up in such a way that the termination is clean with the suspended ceiling and the technology thus remains practically invisible when not in use.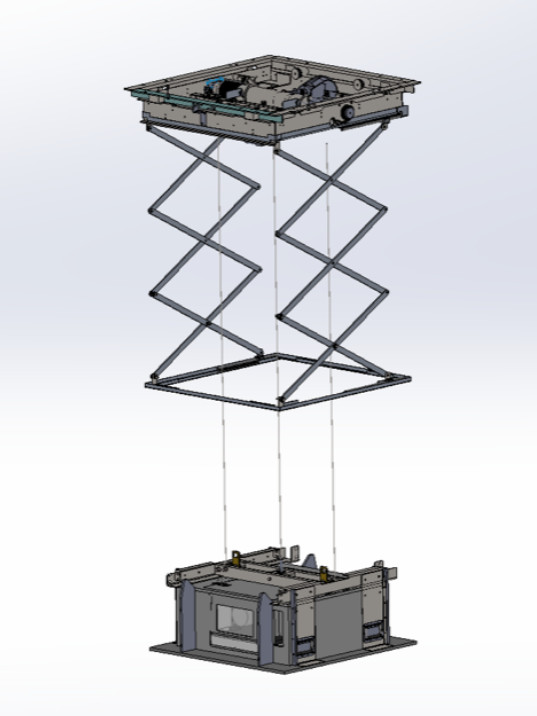 To be able to perform technical service of the projectors, the service position can be selected. This allows technicians to carry out projector maintenance at table height. The exact extension length for this can be set precisely. Operation via wall panel, radio remote control or room controls such as Crestron, AMX...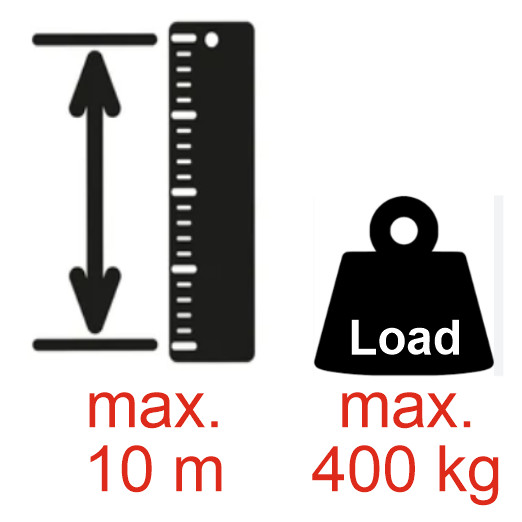 Travel paths for the projection position and service position are individually configurable and must be defined in advance of a request for quotation.
Also of importance is the load weight, consisting of projector, accessories, lens and a possible Soundproof Housing. This must also be communicated to us for the quotation. Our lifts are approved by structural and safety engineers.