The company adidas needed a large-scale, impressive video wall for their headquarters in Herzogenaurach. Due to the structural conditions and a 25 m deep stem, a torsion-free housing was developed for this special case.
This was built on the parking lot in front of it and all the technology installed there. With a heavy-duty crane, the entire LED wall was then suddenly lifted to its destination and anchored accordingly.


LED outdoor
Outdoor LED displays are usually made as P4, P5, P6, P8, P10, P12, P14, P16, P18, P20, P25 or P30 full color version (The number indicates the pixel pitch in mm).
But they are also available in monochrome. The assembly takes place on scaffoldings, pylons or directly on house facades. The front pages are generally designed for our outdoor displays IP-65, which means that no further protective measures such as glass panes are necessary.
For critical installations - eg near the sea - we can build additional protective housings to ensure comprehensive protection against salt water.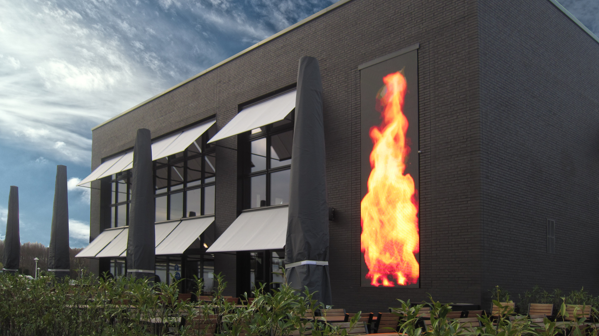 LED "Round Corner"

Features

LED displays for rental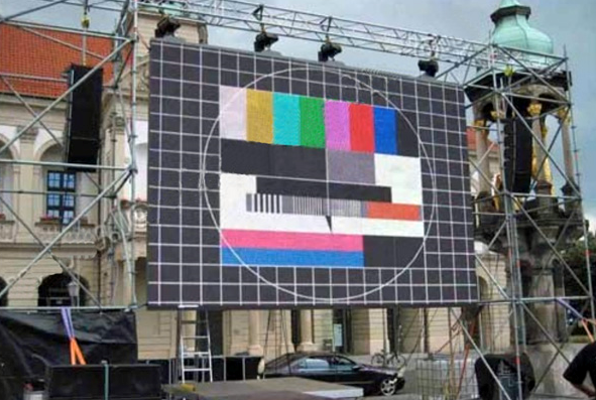 LED displays for flexible rental use must meet special requirements.
On the one hand, they have to be practicable and light, so that a quick setup is guaranteed.
On the other hand, they have to be adjustable and suspended, so that the customer requirements can be completely covered.
They have to be very sturdy, because the rough staging everyday life forces must be put away without damage.

Contact Us